Max (2015) 1080p BluRay
Movie Info: Rotten Tomatoes
Release Date: 26 June 2015 (USA)
Genre: Adventure | Family
Stars: Thomas Haden Church, Josh Wiggins, Luke Kleintank
Quality: 1080p BluRay
Encoder: [email protected]
Source: RERIP.1080p.BluRay-DRONES
Subtitle: Indonesia, English
Synopsis:
When Kyle Wincott is killed in the war, his war dog, Max, suffers from stress. Max is to be put down because he has trouble listening to anyone else, until he meets Justin, Kyle's brother. Justin adopts and saves Max. Then both of their lives will never be the same again.
Screenshot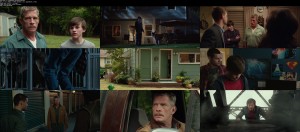 DOWNLOAD:
File.Rocks: https://file.rocks/file/Qj1L5pASfx
MyLinkGen: https://mylinkgen.com/p/NDY2MjI
Komentar dengan Facebook:
Komentar dengan Facebook: